flash animation
mahnamanha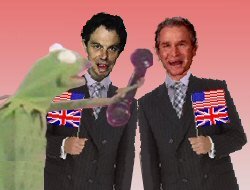 George W, Tony Blair and Saddam sing the classic Muppets song "Mahnamahna". Special guest appearance by Kermit the Frog. Created by The Bush & Blair Show.
Download It (1.2mb)
uncle.f*cker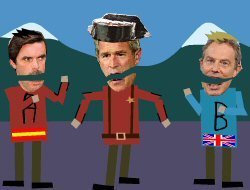 Spanish version of the Uncle F*cker song from the South Park film with Tony Blair, George and now former Spain president Jose Aznar hopping around.
Download It (1.3mb)
the.idiot.son.of.an.asshole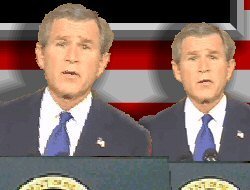 Punk band NOFX wrote a catchy little song called The Idiot Son of An Asshole about GW. Here it is in Flash format.
thanks.for.the.memories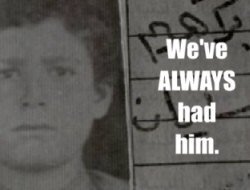 An illustrated history of Saddam Hussain and the United States government. Some of these facts may surprise you.
dust.bin.america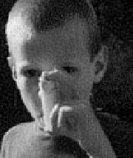 Nice little timeline flash animation of how environmental policies of the current US government are a health hazard for all of us.