TiVo / personal video recorders
We're trading off our privacy for security and convenience. They say "If you're not doing anything wrong then you don't have anything to worry about". Well we can be sitting in our living rooms "not doing anything wrong", but we're still going to be concerned if we become aware of someone looking in through our windows on a regular basis to keep tabs on what we're doing.
If you like watching TV but don't have the time to catch or record your favorite shows, this is possibly the best thing since sliced bread. It really is a cool little device. However, with issues of privacy on the line, is it really worth it?
With the Janet Jackson Super bowl breast fiasco in early 2004, TiVo actually bragged the next day about how it was the most replayed event by TiVo users in their history. They also were able to produce data on which Super bowl commercials were replayed the most by users. Interesting.
articles
TiVo watchers uneasy after post-Super Bowl reports
TiVo to provide data about customers' TV viewing
TiVo and Nielsen Media Research, the television ratings company, announced a deal in which TiVo will provide a breakdown of how its customers are using their digital video recorders. That means Nielsen will find out whether viewers are watching "American Idol" live or watching it a day later and, more importantly, which commercials they're skipping and which were watched a second time.
TiVo Inks Opt-In Tracking Deal with Nielsen
On Tuesday morning many were surprised to hear the news that, according to a TiVo statement, Janet Jackson and Justin Timberlake's Super Bowl halftime stunt was the most paused and replayed content it has ever measured. Many, perhaps, were even more surprised to learn that the digital video recording (DVR) company can measure such things. It can. It does. And now it will get paid to share the information.
TiVo Service Tracks Viewer Data
alternatives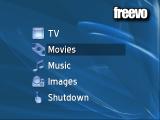 Here's a fun geek thing to do. TiVo is basically just a computer. If you're savvy enough, with some tools you can build your own "homemade personal video recorder" in your spare time with an old computer and these free (or low-cost) software programs.
freevo / mythtv / meedio / show shifter