television
Despite all the buyouts and mergers, there are still a few great channels on television for good news and information.

Link TV is a national network offering a global perspective on news, current events and culture, presenting viewpoints seldom covered in the U.S. media. They show lots of documentaries on global issues, current affairs and more. Their daily Mosiac show has daily clips of top stories from newscasts in countries all over the Middle East, which shows their perspective on things. If you're tired of the garbage music being played on the video channels, they've got a very good collection of music videos from all over the world on their daily World Music shows. This might be the best channel on television right now. Link TV is available on Channel 375 on DirecTV and Channel 9410 on DISH Network. Some cable networks carry it as well.

Forget CNN and Fox News. Sharpen your view through the eyes of Newsworld International, North America's only 24 hour international news network drawing from the finest news professionals around the globe, professionals who live in the countries they're reporting on. For world events, business, foreign broadcasts, interviews, and more, NWI is a new world view. Newsworld International is currently available through satellite on DirecTV Channel 366.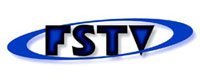 Free Speech TV is a national television channel that reflects the diversity of our society, provides perspectives that are under-represented or ignored by the mainstream media, and shines a national spotlight on engaged citizens working for progressive social change. Free Speech TV is available in over 11 million U.S. homes -- airing 24 hours a day on DISH Network Channel 9415 and part-time on 89 community access cable stations in 23 states.
C-Span is interesting because it's basically US Government TV. To many, it's some of the most boring programming on television. However, if you want to see laws being put in place and live speeches by those who we elect to run things, this is the place to go since it's usually uncensored and live. It is not uncommon to see something important concerning our laws happen on C-Span, then flip to CNN and get a 2 minute news byte spin. C-Span is available on virtually all cable and satellite systems.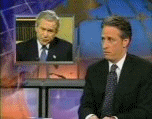 The Daily Show with Jon Stewart on Comedy Central often takes a look at serious news and finds humor in it, or how the mainstream media covers it. Many segments of this Emmy award winning show are available on the streaming video section of their web site.
The Daily Show airs Monday thru Thursday at 11pm eastern time with replays the following day at 10am and 7pm eastern time.